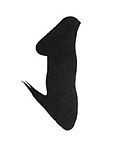 New Moon Stroke of Ashe Group Practice ONLINE
with David Stone
NOTE: Participation in this gathering requires having previously received transmission of the Stroke of Ashe. Please register to receive online link.
Get your brushes ready to practice the Stroke of Ashe together monthly on the New Moon!
You will need your stroke materials.
"In stroke practice, we're developing the ability to have a mind like the slogan under the garuda---'profound,
brilliant,
just, powerful, and all-victorious.' Executing the Ashe as a group has the effect of increasing our ziji exponentially." - SMR
Led by David Stone.