Vajrayana Day with Acharya Melissa Moore
with Acharya Melissa Moore
We can learn to differentiate our different views from our samaya, and explore our current truth about our commitment to the lineage and Shambhala Vision. An experiential approach will be offered to support warriorship in these difficult times. Lunch will be social and shared in community after a morning of practice; whatever practice suits you: all levels of SSA, Ngondro, Vajrayogini and Chakrasamvara welcome. We will follow the group's wisdom to discuss samaya, the VY tradition and secrecy, our responsibility as practitioners right now to one another and to the Terma itself, devotion and idiot devotion and co-emergent wisdom and Adishthana. That is too much to cover in one day but highlights the types of topics we can cover.
Day-long Schedule:
9:30 - Gather, socialize, light breakfast
10:00 - Welcome - Melissa
10:30 –Group practice
12:30 - Lunch break – bring your lunch!
2:00 – Vajra nap and guided practice - Melissa
3:00 - Talk and discussion - Melissa
4:00 - Tea break
4:30 - Group Experiential or discussion to end the day
5:30 - end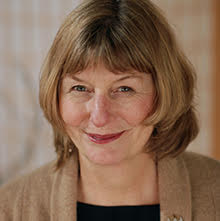 Acharya Melissa Moore is a senior teacher in Shambhala and has been a student on the path since 1979. She is co-founder of Karuna Training, a two-year certificate training in Contemplative Psychology that is held in 7 Countries. She has a background in advocating for people who suffer with chronic mental illness.