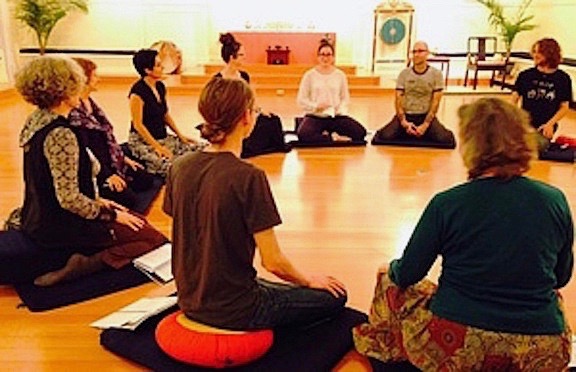 New Meditators Group
Looking to connect with other meditators? Join us for New Meditators Group on Friday evening. We will explore issues related to meditation practice, especially for people of all ages who are newer to meditation.
Meditation can sometimes seem more solitary than we might like – we invite you to join up with others for social time and to share your experiences.
All are welcome! Registration isn't required, but is helpful. Doors open at 6pm. Please drop in any time during the program! By request, there will be a short talk about meditation in the Shambhala tradition. This program is free.