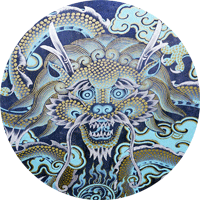 Meridian Touch Japanese Qigong
with Jennifer Ohara
Every Monday, 5:30PM - 6:45PM
Drop-in rate for individual class: $17 [Program Price]
6-Class Pass: $85 [Patron Price]
Based on ancient Qigong exercises and Japanese Shiatsu exercises, Meridian Touch Japanese Qigong is a restorative series of movements that anyone can do. Using deep belly breaths and gentle relaxation the meridians (energy channels) are opened allowing ki to flow, promoting body-mind synchronization and awareness. Never reaching beyond our comfort level, paradoxically as we practice "The Art of Letting Go", we melt into a state of balance. The movements also relate to the Five Elements (Wood, Fire, Earth, Metal and Water) and their healing qualities that we will explore in class.
---
About the teacher:
Jennifer O'Hara has been an Asian Body Therapist and Acupressure therapist for 19 years. She has been teaching for 15 years. In her practice she weaves the Ki exercises of Eight Pieces of Silk qigong & Meridian Touch Japanese qigong, Five Element Theory, Hakomi Method, Internal Family Systems, and mindfulness meditation for deep somatic release work. Her experience is with chronic conditions, immune deficiency syndromes, emotional release work and pain management. Jennifer is happy to answer any queries about her work, Asian Body Therapies and Ki exercises.
Please contact her for more information: or [email protected] or mindbodyqitherapy.com.