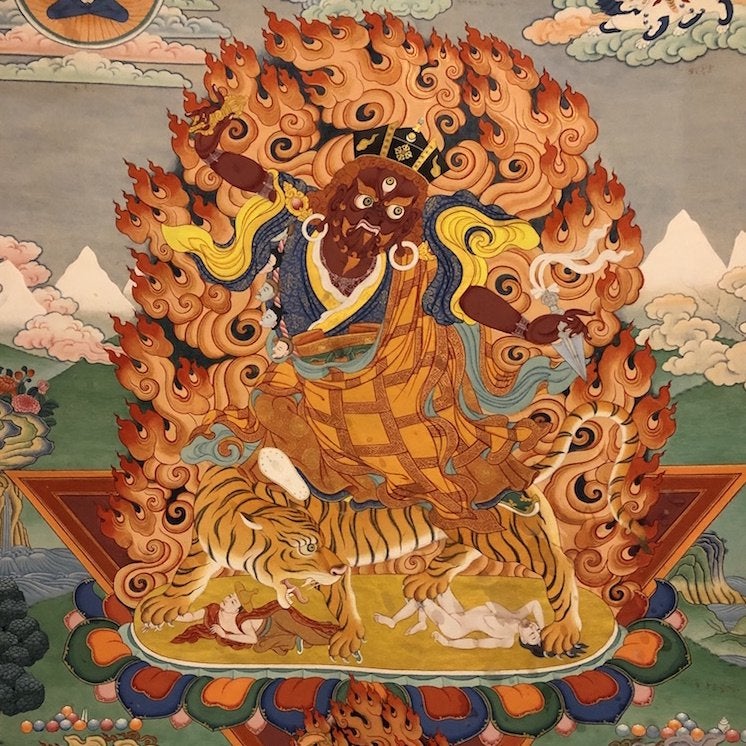 Sadhana of Mahamudra ONLINE
with Alice Dan
The parinirvana of the Vidyadhara, Chögyam Trungpa, Rinpoche is a day for the Shambhala sangha to gather together to celebrate his life and teachings.

To awaken his teachings within us as individual practitioners and as a community, we will practice The Sadhana of Mahamudra. Trungpa Rinpoche received this practice sadhana while he was on retreat in Bhutan in 1968 and it has been practiced by Shambhala students since he introduced it soon after his arrival in North America.
Having lost his homeland, the Vidyadhara specifically addressed this practice to the "dark age" of materialism and uncertainty, as we are currently facing.
Although there is no charge for attending this celebration, please register online to receive the zoom link for joining in the practice. Donations are always appreciated!