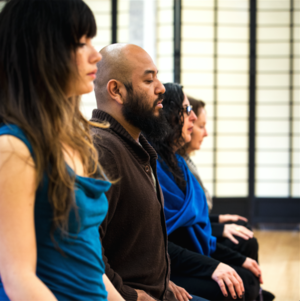 Thanksgiving Daylong Meditation Retreat: A Day of Simplicity and Respite
with Shastri David Stone
In the Tibetan language nyin means "day" and thun means "session." Join us this Thanksgiving weekend, on Saturday, November 28 for a daylong mediation retreat. This is an ideal opportunity for both new and seasoned practioners to deepen your practice of calmly abiding with one's own body and mind.
Meditation instruction will be available for newcomers and partial attendance is welcome. Sitting and walking meditation will alternate with occasional short inspirational presentations throughout the day.
Saturday, November 28 / 9:30 AM - 5:30 PM
Donations welcome and greatly appreciated.