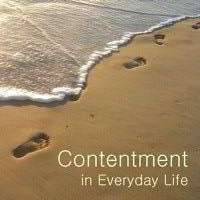 Contentment in Everyday Life (Online)
with Alice Dan & Barbara Wolkowitz
Through the mindfulness we can develop in meditation practice, we can learn to appreciate ourselves free from struggle and constant self-criticism. Difficult emotions and the challenges of life can be met with curiosity, steadiness, and humor.
In addition to meditation practice, each session of the 5-week class includes a short talk or teaching, reflection on our personal obstacles to contentment, interactive exercises, and group discussion.
Participants will gain insight into long-standing difficulties and methods to work toward contentment and peace.
Prerequisite: None
Recommended: Meditation in Everyday Life; Shambhala Training Level I; Learn to Meditate
---
Program Discounts
We offer program discounts to make our programs available to anyone who wants participate. If the program price is an obstacle for you, please consider what you can afford, and offer as much of the program fee as you can. Questions about payment to [email protected]

What is the Patron Price?
Those who are able to offer more than the regular program price can select the patron price option. By selecting this option, your generosity is helping to cover the costs of those who may not be able to pay the full price of the program.
Payment Policies
Click here to view our payment policies