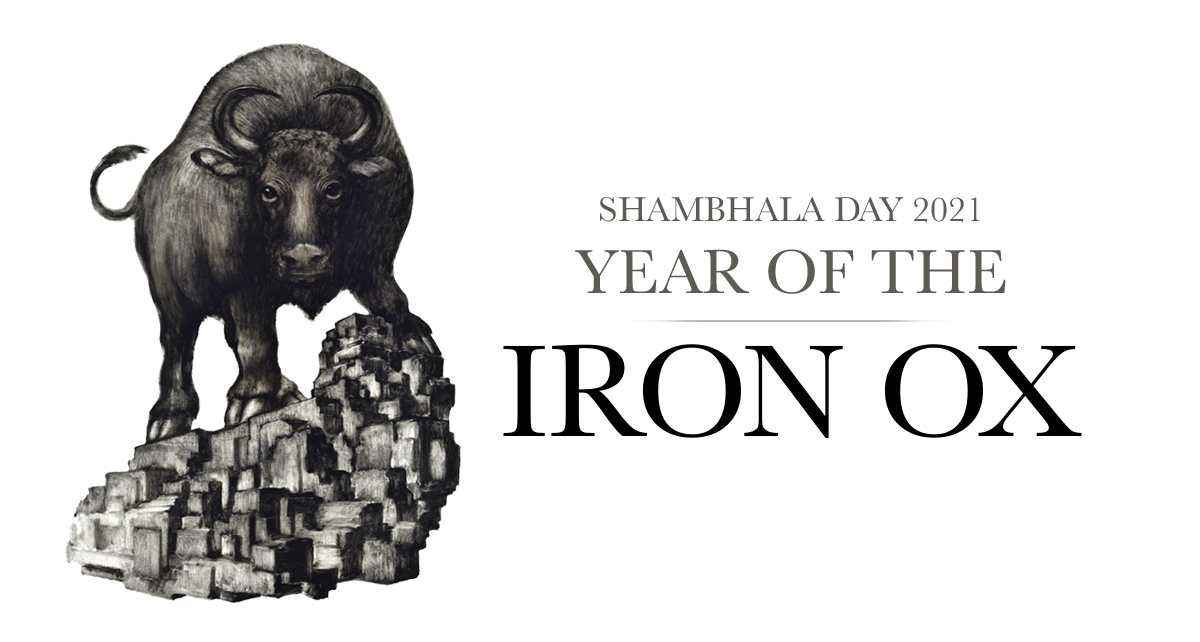 Shambhala Day 2021 ONLINE
Shambhala Day marks the beginning of the New Year and represents one of the most important cultural traditions in Shambhala. The day is calculated astrologically according to the Tibetan lunar calendar and changes every year to coincide with the annual lunar cycle.
Shambhala Day is a time for us to express the wealth and richness of our spiritual and cultural heritage through feasting, conviviality, elegance and pomp. Everyone is warmly invited to celebrate Shambhala Day online this year.
Schedule Highlights (Central Time USA)
6:15 AM / First Kyudo shot
9:00 AM / Community Sitting Meditation and Sadhana of Mahamudra Practice

10:30 AM / Welcoming New Members and Updates from the Governing Council--plans for reopening, state of center finances, upcoming programs, report on Global Shambhala Community.
11:45 AM / Short break, recording of First Kyudo Shot will play for those who missed.

12:00 PM / International Simulcast