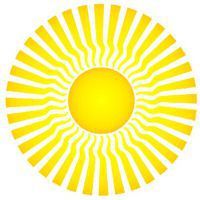 Warriorship & Whiteness
Warriorship and Whiteness: Exploring Identity as a Practice of Basic Goodness
with Jean Marie Robbins and Lauren Bondy
"The key to warriorship and the first principle of Shambhala vision is not being afraid of who you are." Chögyam Trungpa Rinpoche, Sacred Path of the Warrior, p. 4
Conversations about race usually focus on the experience of Black, Brown, Asian, and Indigenous people and almost never about Whiteness. Why is that? In the midst of a moment in which wide racial gaps in our society are inescapably evident, it's essential for us to explore our own White identities. Join us to create a container for the work of White racial awakening, healing, and growth. Let's come together to see, feel, and act - to build enlightened society.
Warriorship and Whiteness: Exploring Identity as a Practice of Living Basic Goodness is a series of three experiential workshops over 3 consecutive Saturdays designed to give sangha members a chance to reflect on White identity, to learn new tools for exploring inner space, and to connect with honesty and vulnerability. Using the lens of Internal Family Systems (IFS), participants will work towards a deeper understanding and sense of their true Selves/essence and discover how some of their parts may interfere with the inner and outer work to create a racially just society. Black, Indigenous, and People of Color (BIPOC) are welcome.
Facilitators: Lauren Bondy, LCSW, therapist in private practice, and Co-Founder of Parenting Perspectives, aspiring anti-racist and Jean Marie Robbins, Ph.D., retired educator, Shambhala Chicago member. Lauren and Jean Marie have facilitated race and parenting workshops for local not-for-profit organizations and corporate entities.
This program is free, with a suggested donation of $25. Donations of any amount are greatly appreciated, but not required.