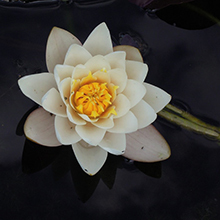 Reconnect with Your Mind, Emotions, and Body --with Melissa Fray
Our bodies all hold patterns of unresolved, unconscious trauma, repetitive use or lack of reflex integration. These patterns tend to disconnect our bodies from our cognitive and emotional selves. In this somatic series, we'll learn to re-connect to our bodies and reverse these holding patterns by re-establishing the brain-body connection.
About the Instructor
For four decades Melissa Fray has been a champion of movement. A champion gymnast, former World Champion powerlifter single digit handicap in golf, 8 -time club champion, a 2010 National Fitness Hall of Fame inductee and a certified Hanna Somatic Educator. She has built her practice around helping others improve their health, awareness and sense of well being through a paradigm shift of training the brain to train the body. Her mastery in multiple sports and certification systems enables her to collaborate with other experts who also speak physical, emotional and developmental languages. Melissa continually improves her techniques to create comprehensive assessments and training programs.