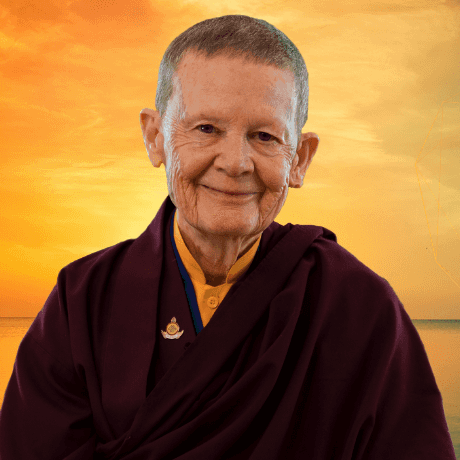 Igniting the Heart: Awakening Compassion to Transform Your World
Our emotions color how we see and experience the world. An angry mind sees an angry world. A fearful mind sees a threatening world. But when mind is stable, we see a world that is open, fluid, workable, moveable.
Using the Buddhist teachings on the six realms of existence as a framework, Pema Chödrön teaches that our common psychological states of anger, craving, ignorance, dissatisfaction, jealousy, and obliviousness are an unavoidable part of being human. While the strong emotions associated with the realms can be overwhelming, learning to work with them skillfully can open the door to true freedom.
Each session of this course will include one recorded video talk by Pema Chodron and Tim Olmstead followed by discussion among the participants.
Pay $20 per class or for entire program at once for a discount. Or pay what you ccan afford.