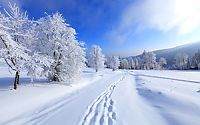 Healthy Seasons: Winter
with Shastri David Stone
Please join us as we head into the winter season for an introduction to, and discussion of, the classical Chinese approach to the 5 elements and the 5 seasons.
Modern urban life tends to cut us off from the directness of the elements, the immediacy of the seasons and their direct messages to us. But being in harmony with the seasons brings us a chance to communicate directly with our world and live a more healthy life.
In this free 1.5 hour lecture/workshop, David Stone, Illinois Licensed Acupuncturist, will present the 5 element / 5 season medical paradigm of ancient China and its hints and clues for how we can live a healthier life, more connected to the wonder of Winter.
Shastri David Stone, M.Ac. is a senior teacher at Shambhala Chicago and a licensed acupuncturist. He studied directly with Professor J.R. Worsley, noted as both a studied classicist and brilliant innovator in the world of Chinese medicine. David has been practicing 5 Element acupuncture since 1995.