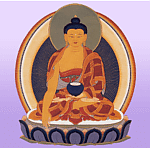 Introduction to Tibetan Buddhism (Online)
with Barbara Wolkowitz
Introduction to Tibetan Buddhism
The Buddhist teachings offer detailed and practical guidance to understanding our own minds and our experience of the world. With a clearer understanding, we are able to live in the world with more discernment, compassion toward ourselves and others, and appreciation of adversity.
Participants are offered a taste of the intellectual underpinnings and opportunity for personal growth that inspires Buddhist practitioners. We will look at the specific insights and practices that are part of the three phases of the path as presented in Tibetan Buddhism. This session will include meditation, contemplative exercises, talks, and discussion.
We welcome all, regardless of ability to pay the suggested donation. Please register and the zoom link will be sent prior to the program.