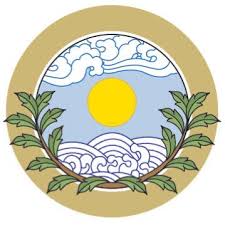 Celebrate Children's Day with Shambhala Online!
with Irene Woodard
Join us for a fun-filled celebration of Children's Day and the Winter Solstice as a way to connect with the cycles of the seasons and the importance of family and children. This is a family-friendly Sunday Gathering hosted by the Touching the Earth Collective and a group from the Shambhala Office of Families and Children.
About the Teacher
The Touching the Earth Collective is a group of Shambhalians who clearly see the need for an urgent response to human-caused environmental degradation. Touching the Earth warriors invite individual and collective action for the rebalancing, protection and celebration of a healthy, living world. Click here to learn more. The Shambhala Families and Children Working Group is committed to creating spaces for children and parents to connect to their own goodness, wisdom, kindness, and strength.
This program is presented by Shambhala Online; please register to receive the zoom link: https://shambhalaonline.org/registration/?id=464286&utm_source=