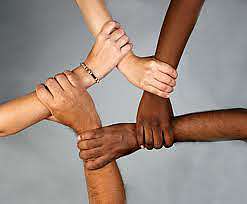 Collective Liberation Online Discussion Group
Please join us! It's time for a genuine quest for Collective Liberation. Whether you came to Alice and Jean Marie's session at the Grand Opening or attended Warriorship & Whiteness or you're just ready to take a closer look inside - we'll gather together (virtually) on the first Saturday of each month at 10:00 am CST to launch a new discussion group, Collective LIberation. Our intention is to explore the sticky issues of race and other forms of self-deception that lock our Basic Goodness behind invisible layers of culture/habitual thinking. This is not a class but a participatory exploration of our own identities and how we veer away from what really is - our own and others' Basic Goodness.
Register to receive the zoom link.
No charge for participation: Donations always welcome - Donate Here. Suggested: $5-10 per session.